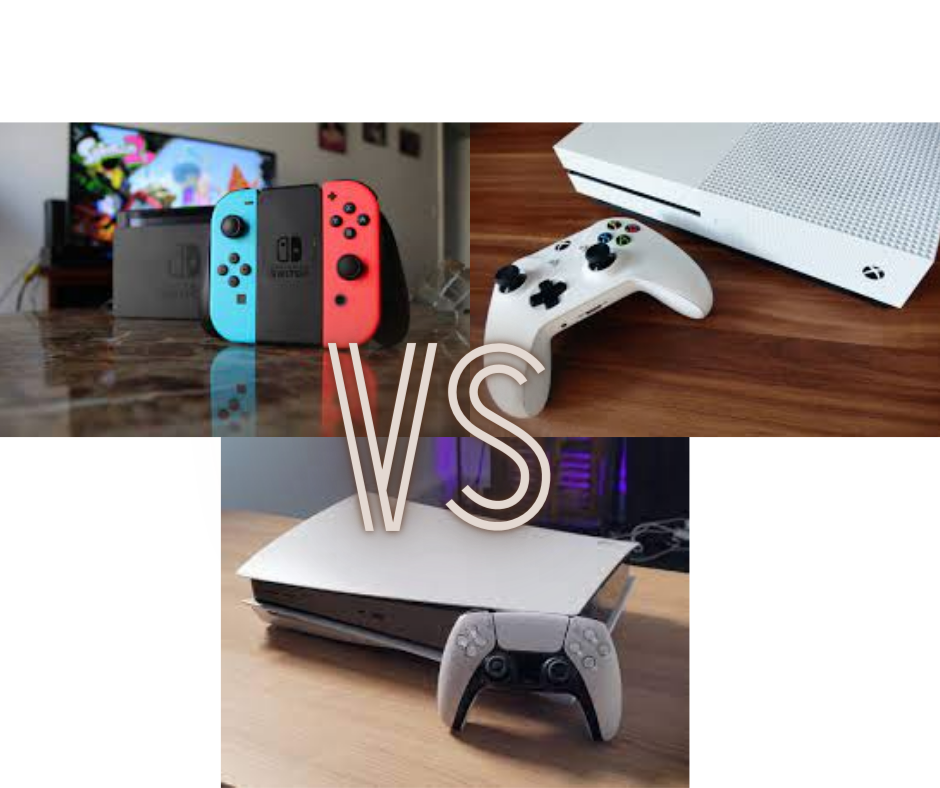 What are the best game consoles in 2023?
The best game console of 2023 really depends on the gamer themselves. This year has been an amazing year for console options. As gamers we have more choices than ever. As usual the big three console creators are competing to create powerful and innovative consoles. Each with their own pro's and con's. We also have a few newcomers to the console world, VR consoles, emulator consoles and handheld consoles that are worthy of praise. Not to mentions options for cloud gaming. Let's dive in and go over the noteworthy consoles of 2023.
The absolute best game consoles of 2023. (The big three)
#1 Nintendo Switch-OLED & Nintendo Switch
Our choice for the best console of 2023 is the Nintendo Switch. Whether you get the OLED version or not is up to you, but either way you are in for a great gaming experience. While the switch may not pack the same punch as our runner up consoles. It has an amazing library of exclusive games that seems to keep pumping out legendary title after legendary title. It is also the only of the big three consoles that is able to be played on the go, and then be instantly "Switched" to your tv by using the docking station. This means you can get your game on whenever and wherever. For these reasons are why it takes our top pick for the year!
Pros:
Amazing exclusives w/ extensive library.
Most affordable of the "Big 3" consoles.
Handheld and docked modes.
Affordable online services with included retro gaming experiences.
Cons:
1080p graphics.
Controllers are uncomfortable unless you purchase the Pro Controller or a grip.
No voice chat in online lobbies without a phone.
Store Links:
#2 Playstation 5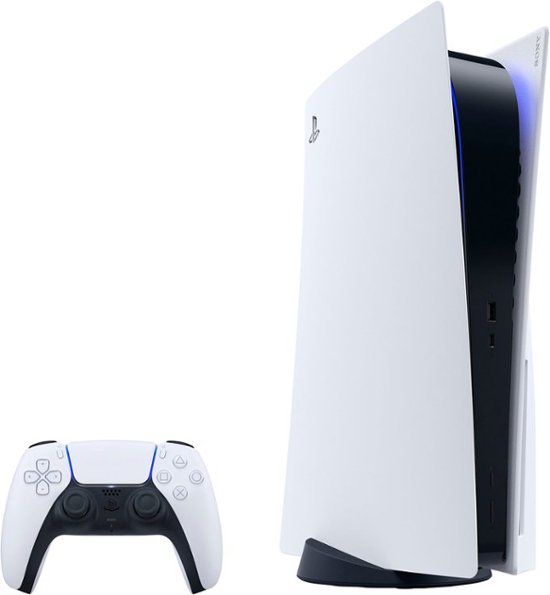 The second console up on the list of the absolute best gaming consoles of 2023 is the Playstation 5. While it very close between the two runners up for best game console of 2023. It was the Playstation 5 that had something to offer beyond exclusives with this haptics and audio Dualsense 5 controller that gave it the slight edge. The 4k visuals from the PS5 are impressive, it provides a great gaming experience, oh and by the way did we mention you can play VR games wiht the PSVR2? However there are a few drawbacks particularly the lack of exclusive titles. With the shortage of consoles seemingly coming to a end I think it is safe to say that PS5 is a great choice if your looking for a premium console gaming experience.
Pros:
Amazing 4k visuals at good frame rates.
Dualsense 5 controllers with haptic and audio feedback.
VR capable with additional purchase.
Decent online gaming experience.
Cons:
Short list of must have exclusives.
Console is huge and oddly shaped.
Store Links:
#3 Xbox Series X/S
The last of the top 3 best game consoles of 2023 are the Xbox Series X and its little brother the Xbox Series S. These consoles are by no means bad. They provide amazing gaming experiences with stunning 4k at high frame rates, particularly on the Series X. The Xbox Series X/S also has a decent lineup of games as well. The biggest and most glaring issue for me was the fact that most of your exclusive titles can be played elsewhere. If you have a gaming PC already there is little reason for you to pick up the Xbox series X/S unless you have friends gaming on the online platform. Not to mention there are many options for playing Xbox games through the Xbox Game Pass service. Great console if you do not have a gaming PC already. Otherwise, we suggest going with the Nintendo Switch or the Playstation 5.
Pros:
Best online gaming experience.
Xbox Game pass is an amazing deal.
Both the Xbox Series X/S are very powerful for the price paid.
Option of a cheaper console is amazing.
Cons:
HUGE CON. Exclusives are not really exclusive to Xbox just to Microsoft products. I.E. most exclusives can be streamed via cloud on ANY device.
Store Links:
The best handheld consoles of 2023.
#1 Nintendo Switch Lite (Best Overall Handheld Game Console)
The Nintendo Switch Lite is at the top of the handheld list for a lot of the same reasons the standard and OLED versions are our pick of 2023 for best gaming console. The Nintendo Switch has hands down the best library of exclusive titles. What it lacks in power it makes up in amazing games and fair pricing. My biggest gripe with the Switch Lite is it is somewhat uncomfortable for me due to me having big hands. This however, can be solved with a third party grip. So at the end of the day if you are an aspiring console gamer who prefers a modern handheld experience you cannot go wrong with the Switch Lite.
Pros:
Amazing exclusives and extensive library.
Affordable online experience w/ included retro experience.
Super affordable at $200.
Color options!
Cons:
Store Links:
#2 ASUS RoG Ally (Best PC Gaming Handheld console)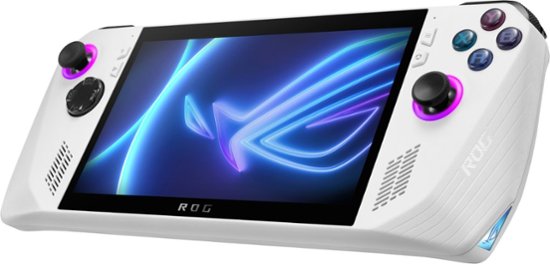 The ASUS RoG Ally is the device us PC gamers have been wanting to have for the last 10 years. A powerful handheld device that can play the titles we have on our PC on the go. The ASUS RoG Ally delivers this experience for the most part with the ability to play Steam games, Xbox Game pass and more. All this on an attractive device that is somewhat comfortable in the hands.
Pros:
Plays PC games!
Powerful device with great 1080 display.
Light and comfortable to use.
Cons:
Hard to use Windows interface.
Short battery life.
#3 Steam Deck (Best Handheld for playing your Steam Library)
The Steam Deck is another great option with great out of the box Steam library support and awesome haptic controls available. It is really another great option for PC gamers to have a Handheld console to play their games on. Only reason it is not our first choice is it feels quite clunky in the hand. Otherwise, it is a great handheld, and one of the best handheld consoles of the year.
Pros:
Plays PC games!
Somewhat powerful.
Decent Screen.
Haptic controls.
Steam OS
Cons:
Chunky semi uncomfortable build.
Just not quite as polished feeling as the ASUS RoG Ally
Store Links:
#4 Logitech G Cloud (Best Cloud Gaming Only Handheld)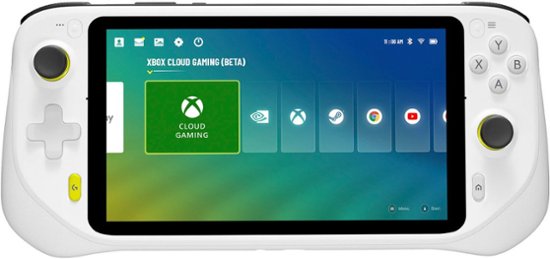 The Logitech G Cloud is more of an honorable mention to this years handheld list. It is a very well built, comfortable, and great looking handheld console, but it comes with one BIG problem. It is cloud only gaming at a price that makes little sense. For the price of a standard Nintendo switch or that almost of a Steam Deck you can get a device that plays Xbox Game pass and other game streaming services, but does not play games natively on the device. We have a hard time suggesting this this year at its current price. However, if the price drops below $200 it would be alot more digestible.
Pros:
Big and beautiful.
Comfortable in the hands.
Respectable power.
Cons:
Cloud gaming still feels off.
Too expensive for what it is.
Store Links:
The best VR consoles of 2023.
#1 Meta Quest 2 (Best Standalone VR Game Console)
Who would have thought that it would be Mark Zuckerberg led company Meta that would bring us the first real afforable VR gaming experience? Not me, but this being said the Meta Quest 2 is our hands down winner for entry level VR experience. For a price less that than a semester's worth of college textbooks, you can have yourself a truly immersive (and standalone) VR gaming experience. If you do not own a Playstation, or if you do not want to blow thousands on a VR experience. Pick up a Meta Quest 2 and you will not be disapointed.
Pros:
Standalone Unit!
Great pricing.
High resolution.
Comfortable.
Cons:
Poor battery life.
Not super powerful.
Store Links:
#2 Sony Playstation VR2 (Best VR Console for PS5 Owners)
The Sony Playstation VR2 is amazing to say the least. For a console based VR system it is more than you could ever ask for. Amazing visual, great titles, awesome controllers. The Sony Playstation VR2 is a must for VR games and for the price of the typical high end PC VR Setup without the required computer, you can get a PS5 and the PSVR 2 making this our pick for high end VR.
Pros:
High level VR without the high level entry price requirement.
Excellent spatial tracking.
Great controllers.
Comfortable head band.
Cons:
Cord is tripping hazard.
Controllers have sub par battery life.
Not compatible with PSVR 1 games.
No built in audio.
Store Links:
#3 Sony Playstation VR (Best VR Console for PS4 Owners)
Our last pick for VR consoles is no longer being produced but is still a bargain for what it is. The Playstation VR is a great value providing some awesome entertainment and can be picked up for around $100 to $150. Which is about half of what it cost to get a Meta Quest 2. If you own a PS4 already go grab one of these. If not check out the Meta Quest 2.
Pros:
Price! The most acessible VR experience.
High quality VR. But not top tier.
Comfortable design.
Cons:
Does not include required accessories.
Sometimes tracking is clunky.
Store Links:
The best emulators of 2023.
#1 Kinkhank Super Console X3 (Best Home Emulator Console)
The Kinkhank Super Console X3 is an awesome powerful little emulation console. It comes loaded with over 100,000 games and it is just a blast. Not to mention it is affordable at around $100. This console will emulate up to PSP and PS1 levels. It is a great buy for anyone trying to get a retro collection to play on their TV at home.
Pros:
Tons of games!
Under $100.
Comes with 2 Wireless controllers.
Compatible with 4k TV
Cons:
Cheap build quality.
Only emulates up to PS1
Store Links:
#2 Ayn Odin (Best Premium Emulation Console)
The Ayn Odin is a beast of a emulator console. This is more a handheld gaming powerhouse than the others on this emulator list. This beastly device can play up to Gamecube games without many issues and has an available dock. Making this a great option if you have hundred to blow on an emulation handheld.
Pros:
Very Powerful! (Emulates Gamecube very well)
Comfortable controls.
Awesome 1080p screen.
Has an available dock.
Cons:
#3 Miyoo Mini Plus (Best Value for Emulation Consoles)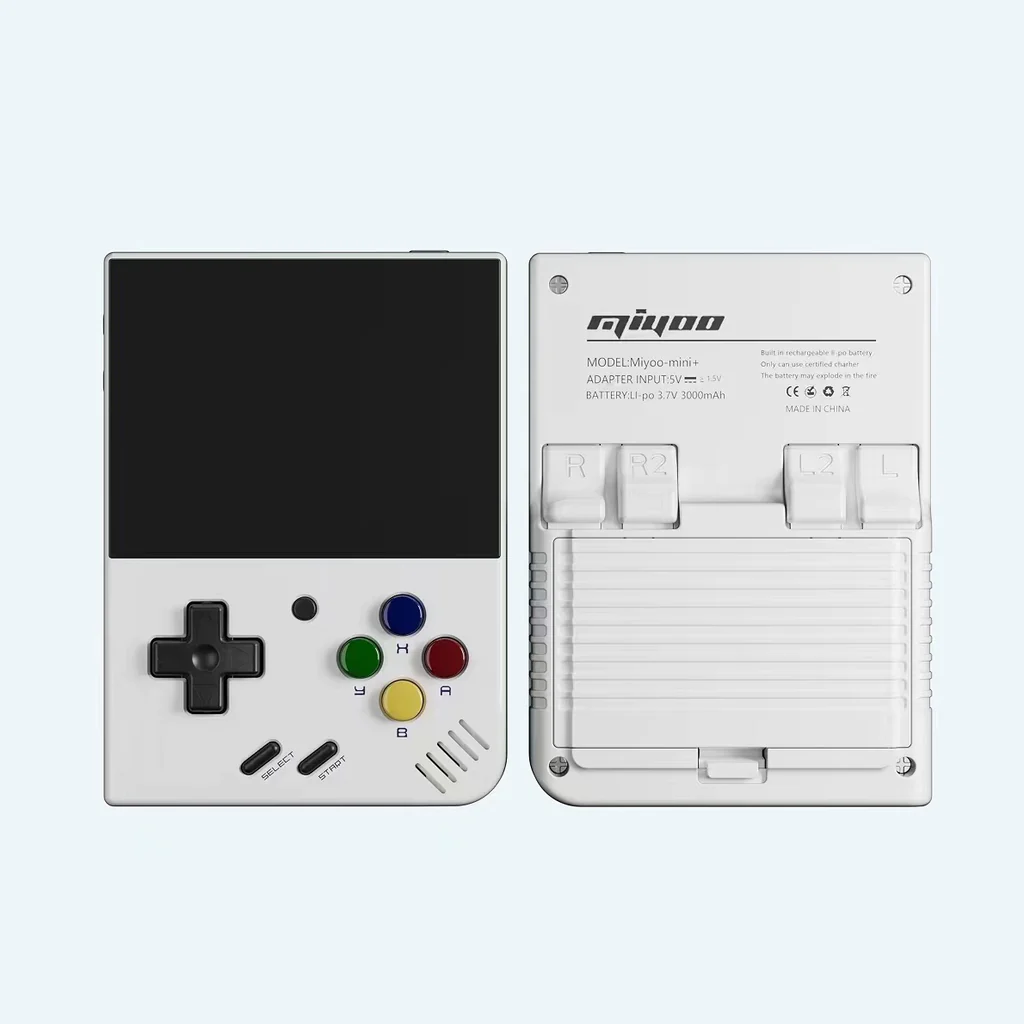 The Miyoo Mini Plus is an epic device and if there could be a tie I would tie all three of the emulators on this list as they are good for many reasons. This is the perfect pocket size emulator with great build quality. If you were like me and grew up playing Pokemon and Zelda on the Gameboy and you want a similar experience with upgraded touches this Miyoo Mini Plus is the way to go.
Pros:
Awesome size! (Fits in your pocket)
Good buttons and screen.
Less than $100
Cons:
Feels a little small in the hand if you have big hands.
Not super powerful. (meant for simpler games such as GBA)
Store Links:
Conclusion of the best game consoles of 2023.
2023 was for sure a great year for console gamers. With options ranging from tradional home units to handhelds that do it all. You cannot go bad with any of the options. The best game console of 2023 is the one that fits what you want out of it. So pick on up and start playing and you will not be disapointed.